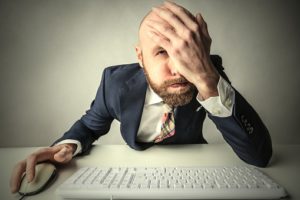 Plenty of mistakes that seem minor at the time could end up leaving you or your loved ones with unfortunate consequences. Sadly, in the vast majority of these cases, it will be too late for you to do anything about it. Many family members are realizing the mistakes of their loved ones after that loved one has passed away.
A key step for avoiding estate planning errors in the first place is consulting with an estate planning lawyer in Massachusetts early on. Having an established relationship with someone you trust gives you a place to get your questions answered. An estate plan is a living process, meaning that you may need to change it as your life circumstances change. For that reason, knowing an attorney who is also aware of changes to state and federal laws and regulations allows you to adapt your plan quickly when necessary.
One of the most catastrophic estate planning mistakes is in assuming that your will supersedes all other documents. You may outline your intentions within a will, but for certain accounts, like your retirement or your life insurance policy, the beneficiary forms you fill out directly with that company supersede your will. If you had a beneficiary form naming your first spouse as the primary recipient of your life insurance policy proceeds, for example, he or she would be legally entitled to that money if you passed away.
When you get divorced, your plans and accounts need to be updated. Likewise, you need to keep in touch with a lawyer in Massachusetts to talk through the best way to revise all your materials, incorporating any children from a first marriage or addressing any other unique concerns.
Don't wait to get the help you need with your estate plan. The right Massachusetts lawyer can help you.