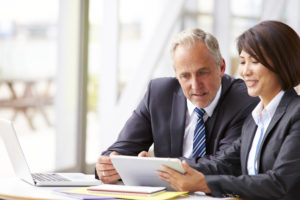 You know that you've got to have a will, possibly a trust, and powers of attorney as part of your estate plan. But if you've overlooked life insurance, this could turn out to be a huge mistake for you and your loved ones.
There is a good chance that like most people across the United States of America, you are under insured. This could mean that you don't have a life insurance policy at all or that the one you do have does not appropriately cover all of your needs. There are several different reasons why a life insurance policy should always be incorporated in your existing estate plan. It should also be reviewed on a regular basis to ensure that the beneficiaries you have named are in line with your individual wishes. The primary benefits of a life insurance policy include:
Tax free proceeds to the beneficiary
Supporting a business buyout plan
Provides ready cash for your beneficiaries in the event that you pass away
For a small outlay of premiums, gives you a great piece of mind and increases your estate by building well
Can be owned by someone other than the insured and still not be subject to death taxes
Could even serve as a savings account if you choose to use whole life insurance
All of these are just a handful of reasons why it makes sense to have a life insurance policy for you as well as your loved ones. No one anticipates a sudden accident that alters the course their life forever, but planning ahead with a life insurance policy gives you some peace of mind that your loved ones will be taken care of in the event that something happens to you. Ready to start your own process with estate planning? Time to check in with your Massachusetts estate planning lawyer.